Roofing Contractor of Fairfield - Commercial Roofing in Fairfield, CT You Can Rely On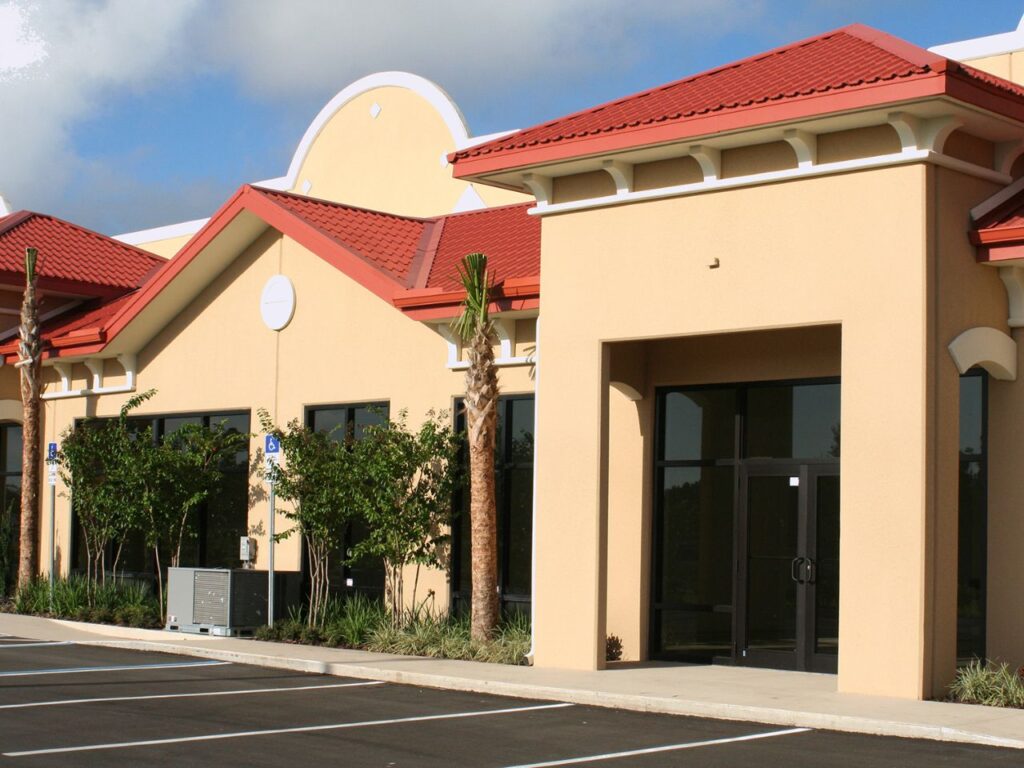 Your commercial roof plays an essential role in your business, and ensuring it's in the best condition will extend its usefulness. Unfortunately, even your roof has bad days, and you'll need to replace it eventually, especially if it's significantly damaged. If you require an expert in Commercial Roofing in Fairfield, CT, your search is over. We are here to help you with your roofing needs – regardless of how challenging it is.
Welcome to Roofing Contractor of Fairfield, the leading provider of commercial roofing in Fairfield, CT. You can count on us to deliver top-notch roofing services at the most affordable prices. We do roofing installation, repair, and maintenance, putting our best foot forward in every roofing project. You can count on us to give you a sturdy and reliable roofing system that can protect your commercial establishment for the years to come.
Message us today and get your free roofing estimate and consultation!
Fill out the form below and a Roofing Contractor of Fairfield will get back with you as soon as possible.
Tell-Tale Signs You Need a Commercial Roofing Company in Fairfield, CT
As a business owner, you may have effectively trained yourself to handle any problems within your company. However, you'll quickly realize that issues such as the upkeep and repair of your commercial building's roof are best left to professionals, particularly roofing specialists in Fairfield, CT. You may not think your commercial roof needs expert attention, but you're bound to change your mind once you encounter some of the problems mentioned below.
You don't need to be a roofing expert to understand that leaks are one of the most common signs that your roof requires fixing. While ignoring a leaking roof in your home is slightly acceptable, having this problem in your business will negatively impact how your customers will see your business. This is especially true if the leaks worsen and cause a damp smell in your establishment.
A properly installed commercial roof typically has insulative properties that regulate your building's temperature. But if you suddenly notice a spike in your energy bill that's not consistent with your previous billings, it's probably time to check up on your roof. Poor insulation can make any commercial building less energy-efficient. It would put a toll on your business to pay extra energy expenses, which could've been avoided in the first place.
Suppose you suddenly notice your energy bills compared to what you typically pay in the previous years in the same season. In that case, it's high time you call upon reliable roofing specialists in Fairfield, CT.
Ponding Water on Your Flat Roof
Roofing specialists in Fairfield, CT, understand that ponding water typically subsides within a day, and if it sits for more than a day or two, your flat roof is due for a check-up. Water sitting on your roof is bad news, as it can result in severe roof damage if left unchecked. Flat roofs typically hold pond water because they cannot properly dispose of it, which can happen if the drainage is obstructed or insufficient. 
If you notice water ponding on your establishment's flat roof for an extended period, it's time to call a roofing company near you.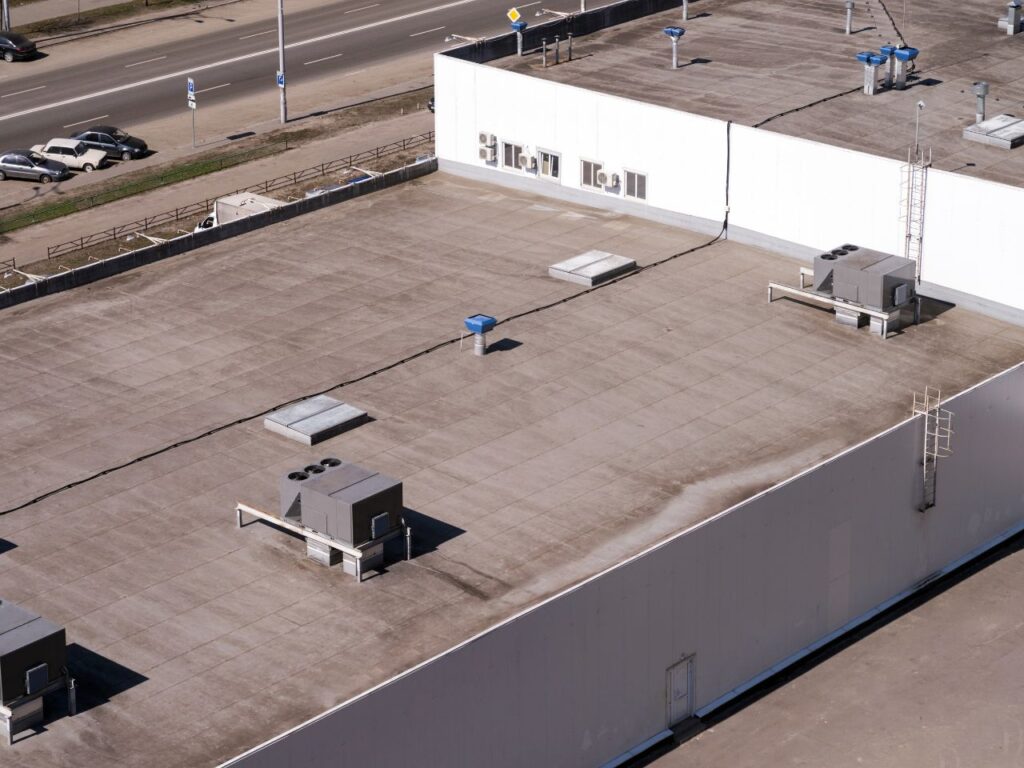 Clogged Drains and Gutters
Drains and gutters may be one of the most cost-effective drainage solutions, but they can be equally stressful when clogged. Standing water on most flat commercial roofs can result from a clogged drainage or gutter system and will significantly affect the state of your roof if left unchecked. Once you see water accumulating on your roof for an extended period, then it's time for you to call someone who's an expert at commercial roofing in Fairfield, CT.
Working with the best roofing specialists in Fairfield, CT guarantees you peace of mind that you won't get from hiring amateur roofers. We here at Roofing Contractor of Fairfield look forward to helping you achieve a reliable roofing system that will serve you for the longest time.
Benefits of Hiring a Roofing Contractor for Commercial Roofing in Fairfield, CT
When it comes to your roof, you'll need people who know what they're doing – professionals who can do any commercial roofing project quickly and efficiently. You wouldn't want to entrust your roof just to anyone because doing so will put you in a disadvantageous position where you're prone to spending more to patch up mistakes and delays.
There are a couple of good reasons you should hire a roofing specialist in Fairfield, CT, to handle your roof.
One of the most significant benefits of working with a roofing contractor is their accountability. Unlike amateur roofers who can only assure you through words of promise, roofing contractors can provide you with tangible documents, dictating their commitment and the responsibilities they're willing to shoulder involving the roofing project.
You can't afford to waste time and money as a business owner. A licensed roofer in Fairfield, CT, can work fast and efficiently, promptly providing satisfactory results. They'll go the extra mile to ensure you're happy with how they've fixed your roofing system.
Professionalism
Roofing contractors are professional, and you can guarantee that they'll handle your roofing project well. Since they're dedicated to their workmanship, you'll rarely find slacking roofers who are cutting corners. You can rely on a roofing contractor like Roofing Contractor of Fairfield to project utmost professionalism throughout the roofing project.
Roofing Contractor of Fairfield: Assurance and Safety Guaranteed
As an esteemed roofing contractor in Fairfield, CT, Roofing Contractor of Fairfield ensures that all our employees follow strict safety rules and protocols. This ensures that their safety and well-being are always protected, especially when they're on top of commercial roofs. Additionally, our dedicated quality assurance team keeps an eye on the quality of workmanship each of our roofers provides.
Roofing Contractor of Fairfield is the leading roofing contractor in Fairfield, CT. We have the credibility and credentials necessary to operate legally, including licenses, insurances, and certifications, to name a few. We guarantee quality workmanship in every project that we do. And if you're not satisfied with our output, let us know asap so we can address the issue quickly.
Commercial Roofing Services in Fairfield, CT
We offer commercial roofing services such as: