Roofing Contractor of Fairfield - The Best Residential Roofing Contractor in Fairfield, CT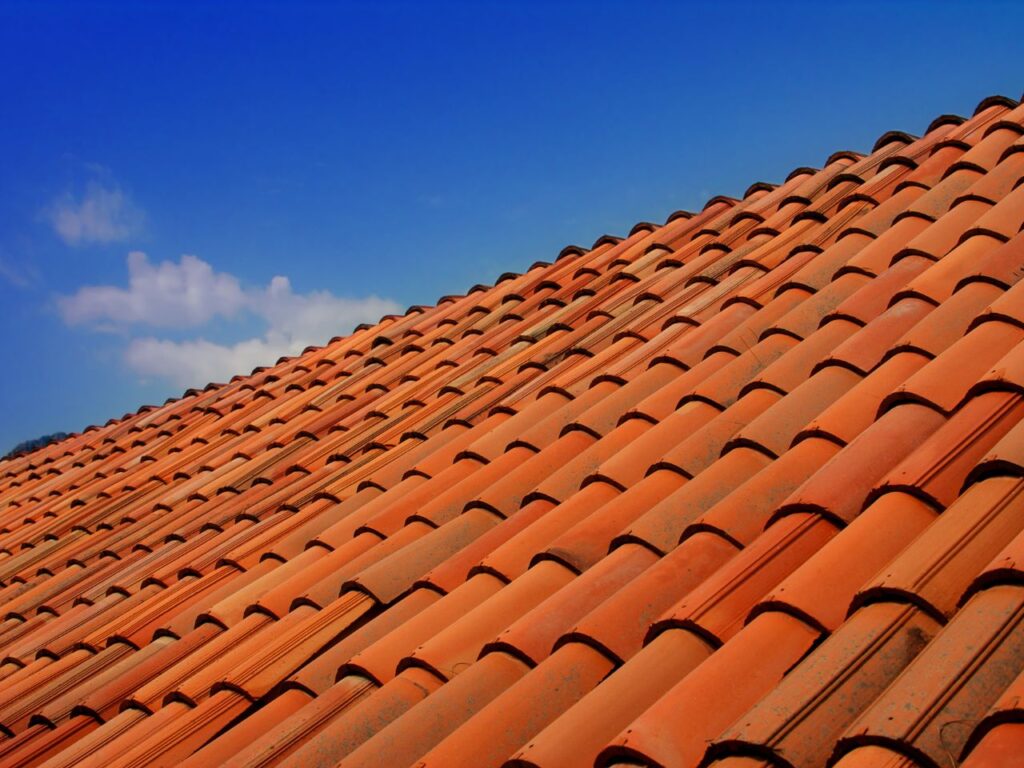 Replacing your roof is no doubt easier said than done. The same can be said for repairing the damages it endured. While it might seem challenging for most people, some professionals are trained to replace roofing systems and make them look like a piece of cake. Homeowners who find themselves in need of an expert when it comes to residential roofing in Fairfield, CT, should look no further than Roofing Contractor of Fairfield. 
We are Roofing Contractor of Fairfield, the most trusted expert in residential roofing in Fairfield, CT. We provide straightforward solutions to all your roofing needs at an affordable price. 
Fill out the form below and a Roofing Contractor of Fairfield will get back with you as soon as possible.
Tell-Tale Signs Your Home Needs a Roof Replacement
Your roof is an integral part of your home, and you must do everything possible to ensure it's in the best condition. Its primary purpose is to protect you, your family, and your property from everything nature has to throw. Whether rain, snow, strong winds, or sunlight, your roof is an essential asset to your property.
No matter how sturdy your roof is, it will still incur damages throughout its lifespan. We value your safety and convenience, and we can help you identify some of the most prominent signs your roof needs special attention. Here are some tips our team of licensed roofers in Fairfield, CT, use to diagnose the health of your roof.
Leaks are some of the most obvious signs you need a licensed roofer in Fairfield, CT, to get your roof checked. Homeowners tend to take small leaks for granted because they think they won't harbor any problems, but they will continue to grow when left unchecked. Eventually, these leaks are enough to give you a headache and demand your attention. A leaky roof's effects include molds and visible water damage in your attic.
Cracked, Missing, or Mossy Shingles
Shingles have a limited lifespan, and their lifecycle will largely depend on the material it's made from and the weather conditions it is subjected to. Once shingles reach the end of their usefulness, they will show signs of damage like cracking and curling. 
If there are only a handful of damaged shingles, you can avert more significant roofing problems by replacing them. But if many shingles are damaged, cracked, missing, or starting to get mossy, you're more likely to need a roof replacement.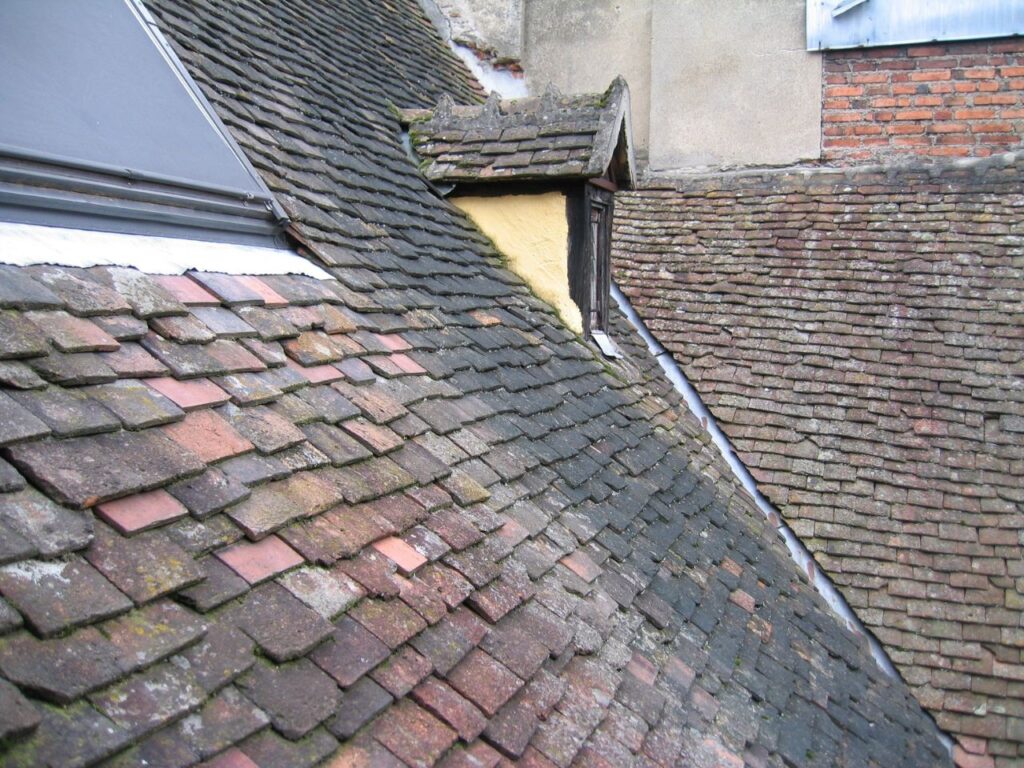 Visible leaks aren't only the signs you should watch out for. Once a leaky roof manifests itself in streaks, stains, or spots, it's likely to be interior water damage. You can find these signs on areas of the house such as the attic, ceiling, or walls. 
Of course, interior water damage can be caused by other factors (burst pipe, faulty faucet, etc.), but if you see streaks forming on the ceiling or the uppermost part of the walls, it's likely from a leaky roof.
A sagging roofline is easily one of the most severe indicators your roof needs special attention. If left unchecked, your roof can collapse, endangering your property and the lives of your family. If your roofline is starting to droop, you should immediately call a professional roofing specialist in Fairfield, CT.
Poor attic insulation can make your home less energy efficient. This will then result in higher energy bills, which no homeowner likes. Your attic's faulty insulation is possibly responsible for rising energy bills. The experts suggest you immediately call a licensed roofer in Fairfield, CT, to address the issue.
Benefits of Hiring a Residential Roofing Contractor
Homeowners stressed out about the condition of their roof are often tempted to fix the issue on their own – and we can't blame them! On paper, you're likely to save more money at the expense of your valuable time.
But no matter how attractive the idea of DIY roofing may be, we still think it's a dangerous endeavor for any homeowner. Not only is it physically hazardous, but it's also a recipe for financial disaster because you have no one to back you up financially if you make major roofing mistakes.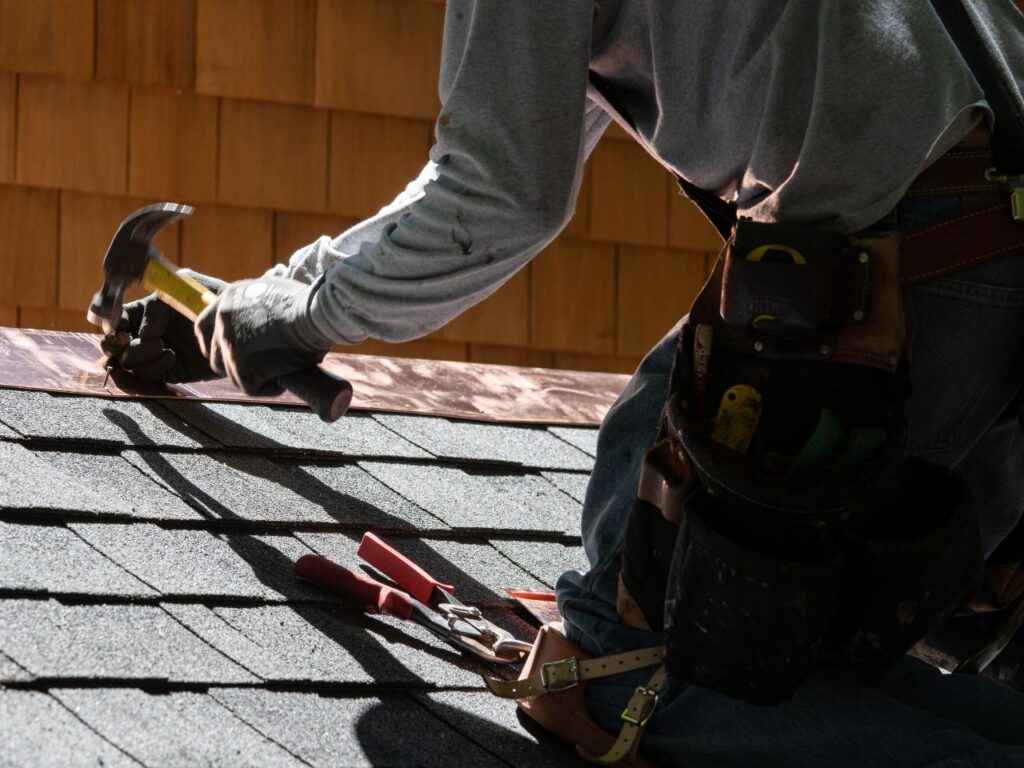 We believe hiring a professional is the best way to solve any problem. For this reason, Roofing Contractor of Fairfield provides some staggering benefits of hiring a residential roofing contractor in Fairfield, CT, instead of fixing the roof yourself.
Roofers make a living out of fixing, installing, and maintaining roofs. And because of that, they need to ensure that the quality of their workmanship is exceptional. Licensed roofers in Fairfield, CT, have garnered years of intensive experience, both on the job and in training. Their expertise has made them invaluable in the roofing industry, and there's nothing to expect from them besides exceptional workmanship.
Roofers dedicated to residential roofing in Fairfield, CT, like Roofing Contractor of Fairfield, will give you a bang-for-buck service that will not only fix your roof but also satisfy you with how quickly and efficiently execute the project.
Most homeowners believe they will lose money by hiring a professional to fix their roofs while they can do it themselves instead! This belief is false.
Hiring someone specializing in residential roofing in Fairfield, CT, will save you more time and money. Here's how they'll do it:
They will plan accordingly to ensure they finish your roofing project promptly at a set timeline.

They work fast and efficiently, ensuring minimal imperfections and delays.

They will procure the materials on your behalf at a discounted price.

They can save you time, money, and unwarranted stress from the potential mistakes incurred by DIY roofing or by amateur and unlicensed roofers.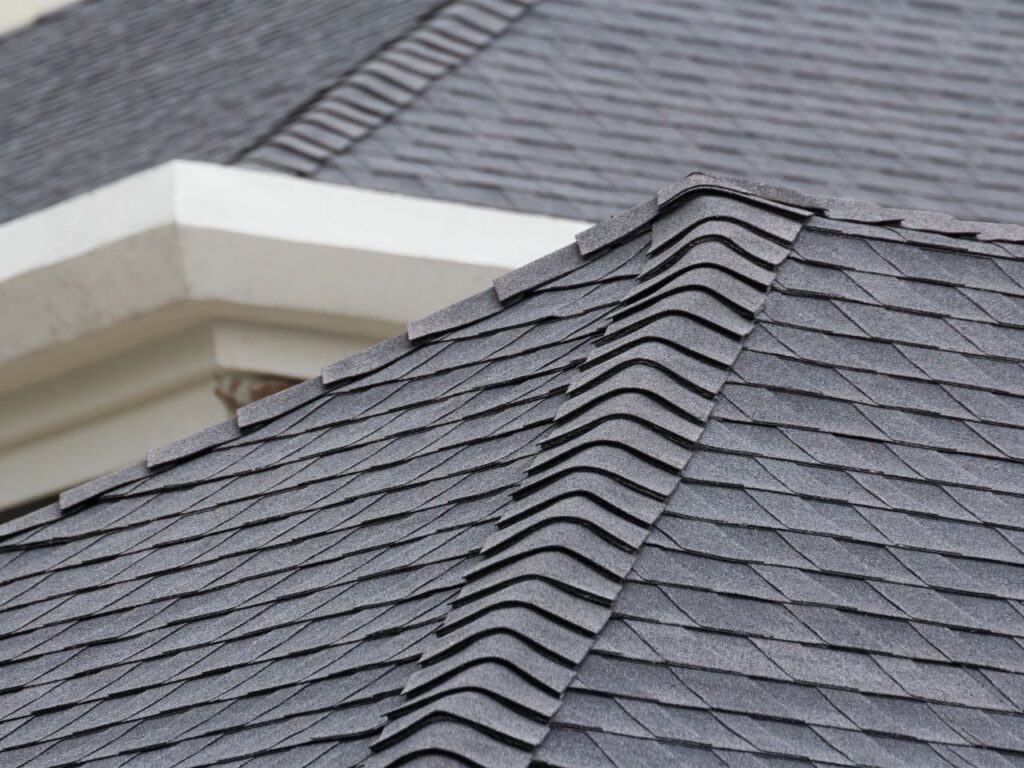 Another pitfall of fixing your roof by yourself is the possibility of making serious mistakes that will lead to unwanted expenses. If you mess up your roofing project, you'll have to carry the burden of your errors by putting in more hours of back-breaking labor and purchasing the necessary roofing materials. There's no fun in that!
An excellent way to avoid this is by hiring a professional dedicated to residential roofing in Fairfield, CT. Not only do they have the expertise, but they also offer warranties in case things on your roofing job go south. If they make mistakes while servicing your roof, they'll be liable for the labor and expenses required to fix them.  
Protection Against Liability
Residential roofing in Fairfield, CT, is no doubt a dangerous job. There are so many hazards involved in pulling off a successful roofing job, including risks related to power tools, ladders, substances, and extreme temperatures, to name a few. If you happen to find yourself suffering from one of these hazards while working on your roof, you'll be the only person responsible for handling all your medical bills and other expenses. 
Hiring a reputable roofing specialist in Fairfield, CT, like Roofing Contractor of Fairfield, can avoid such an expensive scenario. We offer insurance to protect you and your property and our roofers. We do our best to ensure the safety of our workers by having the right insurance programs and giving them safety training.
Top-Notch Residential Roofing Services in Fairfield, CT
Roofing Contractor of Fairfield is here to give you reliable yet affordable roofing services here in Fairfield, CT. We understand that any roofing job requires significant effort, and we have a dedicated team of roofing specialists in Fairfield, CT, to help you. We can provide you with the best solutions for your roofing needs – regardless of their complexity.
Below are the residential roofing services we offer:
Roofing Contractor of Fairfield is your partner in solving any roofing problems you may have. We are insured, bonded, licensed, and certified, and we will do everything in our power to ensure you'll enjoy a sturdy and dependable roof for the years to come.
GIVE ME MY FREE ROOFING ESTIMATE NOW!